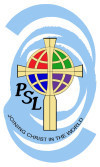 To schedule your volunteer trip,

call the PDA Call Center today!  
(866) 732-6121

BATON ROUGE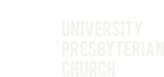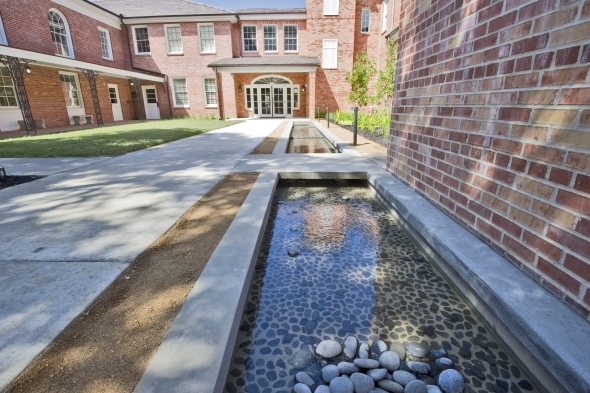 Host Site
University Presbyterian Church
has a long and intentional history of providing help in times of need.  "Yes!" is a word used often and the impassioned teamwork of UPC's congregation springs immediately into action.  For over 2 months following the August flooding, UPC served as a shelter for families displaced by the rising waters.  Now UPC has opened their welcoming arms to host volunteers who wish to help.  Dubbed "The Hilton of Host Sites," its close proximity to LSU and walking access to the beautiful City Park Lake makes it a peaceful environment for volunteers to unwind after a long day of rebuilding.  UPC amenities also include:
Bunk beds, sheets and pillows
One outdoor shower trailer and one indoor shower
Towels/wash cloths provided
On site laundry
A fully equipped kitchen
1st night's dinner, 1st day continental breakfast and a weekly potluck dinner with congregation members and homeowners
Leisure - Wifi, TV/DVD player, a walk by the lake
Tireless support and gratitude for your help
UPC can host groups with up to 20 volunteers ages 16 and over. *  Volunteers staying at UPC will work with our Work Partners, Rebuilding Together Baton Rouge or All Hands Volunteers (in Denham Springs)  Additional volunteer housing is available for this Hub at All Hands.
*Please note that Work Partners may not permit volunteers under age 16 on the work site.  Make sure you confirm your Work Partner's age policy prior to scheduling your trip.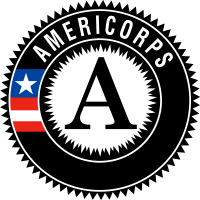 AmeriCorps Members se

rve here!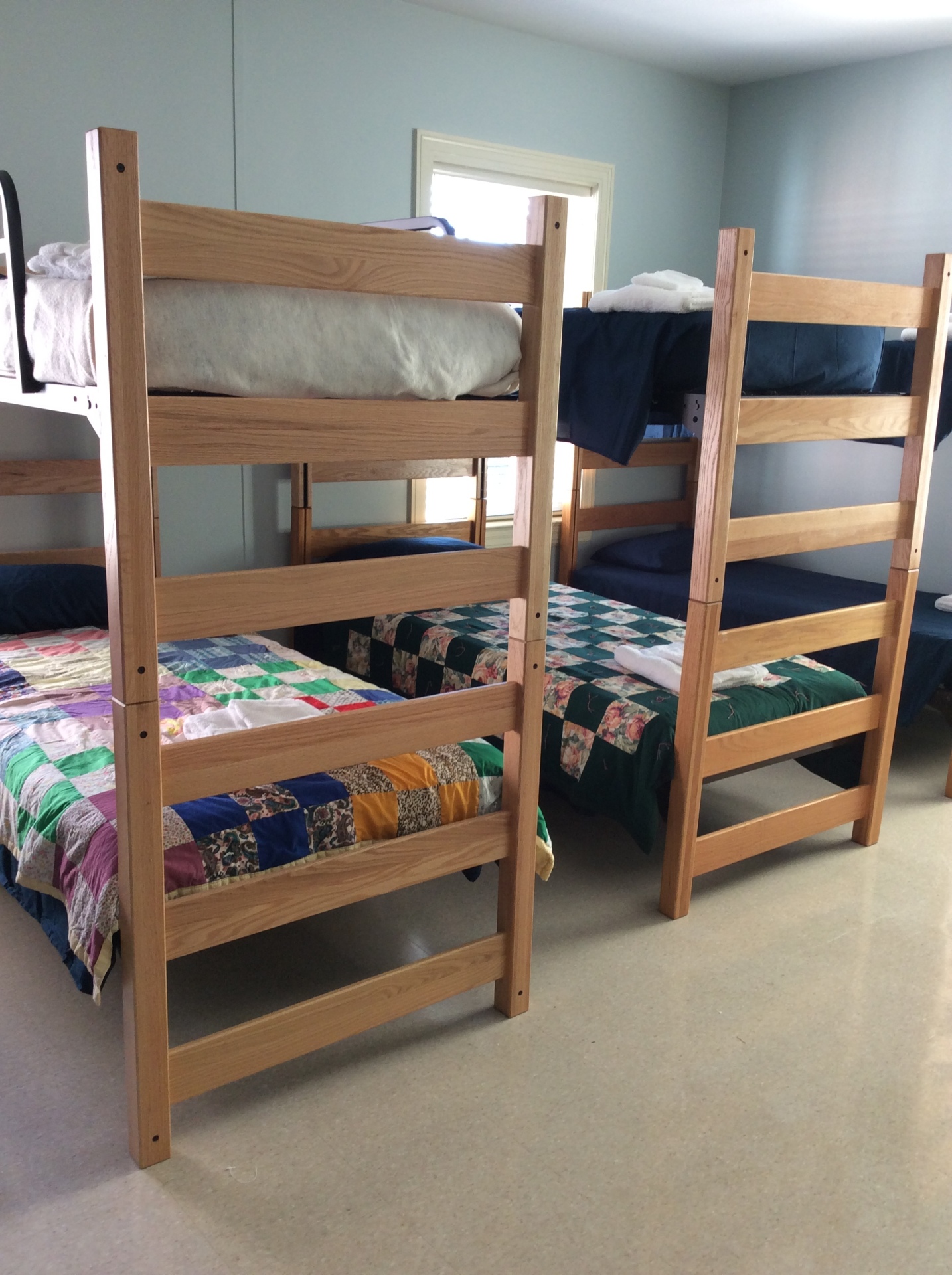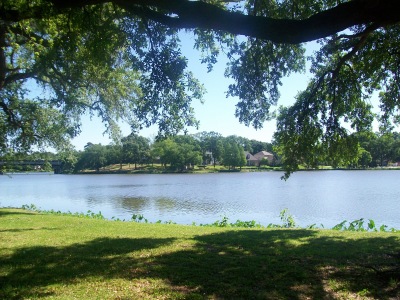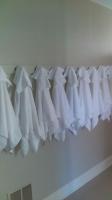 Work Partners
We have 2 Work Partners in the Baton Rouge/Denham Springs area that provide work site supervision for all of our volunteers.  Volunteers who stay at University PC's "Hospitality Hall" will be assigned to one of the Work Partners featured below.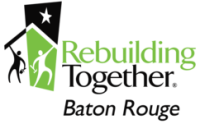 Rebuilding Together Baton Rouge
is the local affiliate of the national Rebuilding Together nonprofit.  Like their counterparts in New Orleans and Acadiana, RT Baton Rouge  has the support of a national organization and the heart of a compassionate and thoughtful neighbor who isn't about to let "the least of these" flounder.  Striving to do the most good, they are a willing and capable partner for anyone who wants to help.  RT Baton Rouge has recognized the fear that flood survivors face in returning to deserted neighborhoods where security is a concern because their neighbors have not been able to return.  In an effort to support and encourage those first brave homeowners to return, RT  has adopted a block of homes to rebuild on Tioga Street.  Already, their work is inspiring neighbors to return and to help work on their neighbors' homes as well.
Rebuilding Together Baton Rouge can manage groups of up to 100 volunteers ages 18 and older.  The work schedule is Monday through Friday, 8:30 a.m. to 3:30 p.m.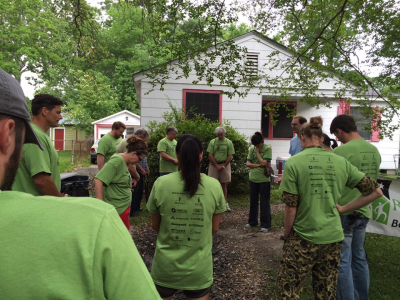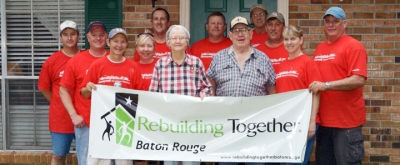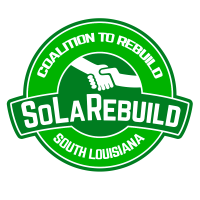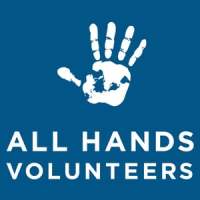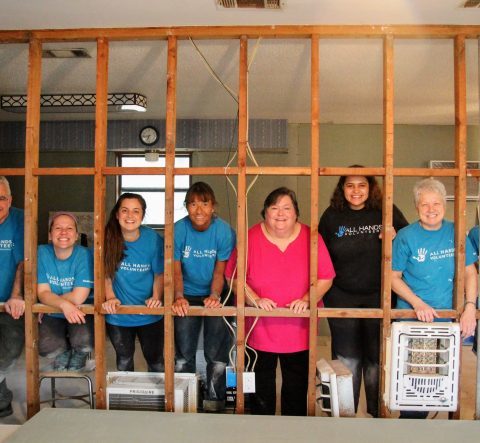 All Hands is our alternate Work Partner and SoLaRebuild Partner.  Volunteers will be assigned to All Hands when our Baton Rouge Work Parnter and/or Host Site are full.  A
ll Hands
 is an international disaster response organization, helping communities recover around the world. While there are almost always multiple communities heavily impacted by a natural disaster, the bulk of the relief efforts are usually focused in limited areas–often driven by media coverage. All Hands Volunteers, however, is deeply committed to seeking out the most under-served communities which are usually outside of the public eye. From the beginning, they have been responding to the 2016 August Flood in Livingston Parish, where 80% of all homes were damaged.  All Hands also has accommodations, which expands our capacity for larger groups. Their accommodations are simple, with volunteers sleeping on air mattresses and sleeping bags, but they supply all meals each work day.
All Hands can manage groups of up to 30 volunteers ages 16 and older.  The work schedule is Tuesday through Saturday, 8:00 a.m. to 4:00 p.m., but they are willing to accommodate a Monday through Friday schedule when necessary.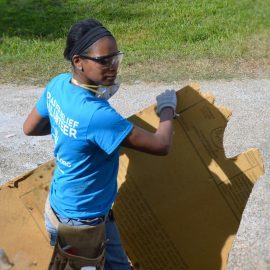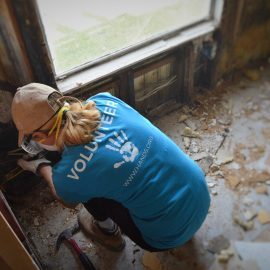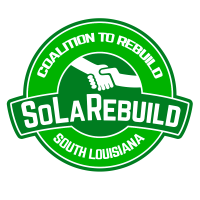 To schedule your volunteer trip, call the PDA Call Center today!  (866) 732-6121