Wings Monday - November 26, 2018
11:00 a.m. - 2:00 a.m.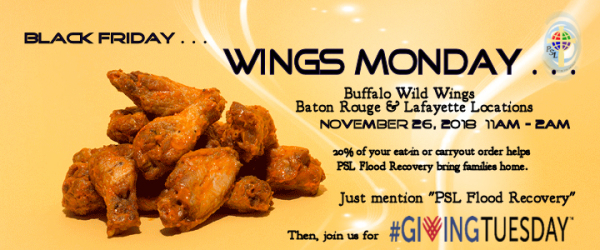 Take a break from Black Friday and Cyber Monday to enjoy
Buffalo Wild Wings
and support PSL Flood Recovery while you eat! It's easy!
Mention "PSL Flood Recovery" or "Presbytery of South Lousiana" when you order, and we'll receive 20% of your total order . . . OR . . .

print a coupon below for your BWW location and bring it with you!  See y'all there!
Add Your Title Here
Buffalo Wild Wing LOCATIONS:

Baton Rouge
Lafayette

4415 Ambassador Caffery Pkwy
#GivingTuesday - November 27, 2018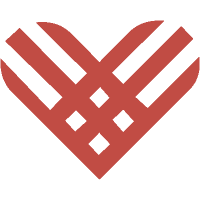 November 27th is Giving Tuesday, a day when the entire country can show their gratitude by donating to the nonprofit(s) of their choice.  To donate to our flood recovery efforts click on our "Give Now" button and select PSL 2016 Flood Account.
FOR A GOOD CAUSE